As the inventors of flexible foam for equipment insulation and a leading provider of engineered foams,
Armacell develops innovative and safe thermal, acoustic and mechanical solutions that create sustainable value for its customers.
Armacell focuses on insulation materials for technical equipment, high-performance foams for high-tech and lightweight applications and next generation aerogel blanket technology.
Our vision is to be the global leader in providing innovative, technical insulation solutions and components to conserve energy and make a difference around the world.
The Systems
Resilient Insulation Systems For The Oil And Gas Industry
Acoustic Insulation Systems
Combining reliable mitigation of CUI and noise reduction with space and weight efficiency.
Thermal Insulation Systems
Reduce risk of CUI and noise emissions. Prevent heat loss or gain to maintain optimum process temperatures.
A complete range of high performance jacketing systems for insulation protection.
ArmaGel
ArmaGel next-generation aerogel based insulation technology opens up new application opportunities and end markets in a wide range of industries.
ArmaGel HT
Flexible aerogel blanket for high-temperature applications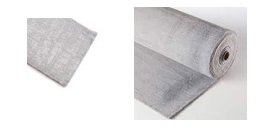 ASTM C1728 compliant
Hot conditions up to 650 °C (1200 °F)
More choice: 5, 10, 15 and 20mm thicknesses
Up to five times better thermal performance than competing insulation materials
Mitigates the risk of corrosion under insulation (CUI)
ArmaGel DT
Flexible aerogel insulation blanket for cryogenic and dual-temperature applications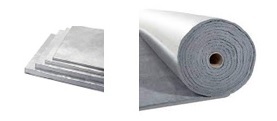 Operating temperatures from -180 °C (-292 °F) to +250 °C (+482 °F)
More choice: 5, 10, 15 and 20 mm thicknesses
Integrated zero-perm vapour barrier
Flexible at cryogenic temperatures
---
Sarana Instrument contact person :
Daniel Karyadi / [email protected]
Arifin / [email protected]